Charter 400 Project - Constructing the Central Section
Posted on
Constructing the Central Section of the Sculpture

The central section aims to represent the River Severn flowing through the city.
A flowing shape has been cut in a rigid recycled material with areas to attach the backing shapes for the plaques. On the parts between the backing shapes, recycled copper wires are formed into curves and fixed on.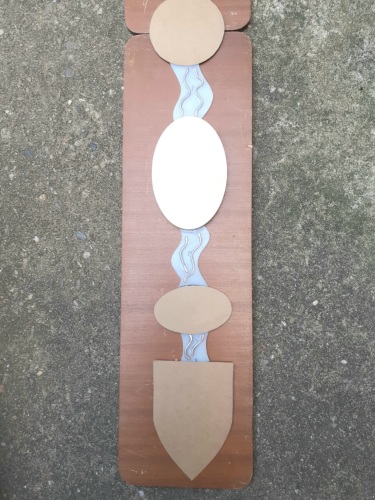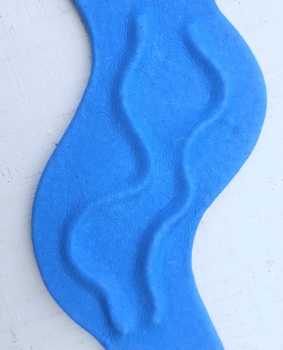 Thin colourful recycled leather is stretched over the shape and moulded over the wires. The painted backing shapes are attached to the areas between the 'River'.