Random Orbit

In 2019, I was commissioned by Bromsgrove Arts Consortium and Beatfreaks Collective to illustrate one of the provocations resulting from the 'Tell Me What You Want' Project. The project's aim was to discover why people in Bromsgrove (who would like to be) were not more involved in the creative and cultural life of the town. After a survey, workshops and having collated and presented the data, a celebration event was planned to coincide with Bromsgrove's annual Christmas 'Light Switch-on' Event in November. Along with three other artists I presented my piece 'Random Orbit' to the public. It was my first large scale interactive artwork. The brief was to interprete one of four provocations generated by the survey and given by people as reasons for a lack of participation.
I chose 'I'm not Creative' because I felt that some would feel daunted when faced with a blank sheet of paper. In making 'Random Orbit' I aimed to introduce lots of patterns and shapes which could be moved around and repositioned. The individual or group could move the pieces until a pleasing result was achieved, to stimulate the creative juices. 'Random Orbit' is comprised of a large stainless steel board to which moveable magnetic discs decorated with applied enamelled designs can be selectively attached. The also brief required that the artwork should be accessible to all and provoke discussion. Accessibility was achieved because we are all familiar with fridge magnets.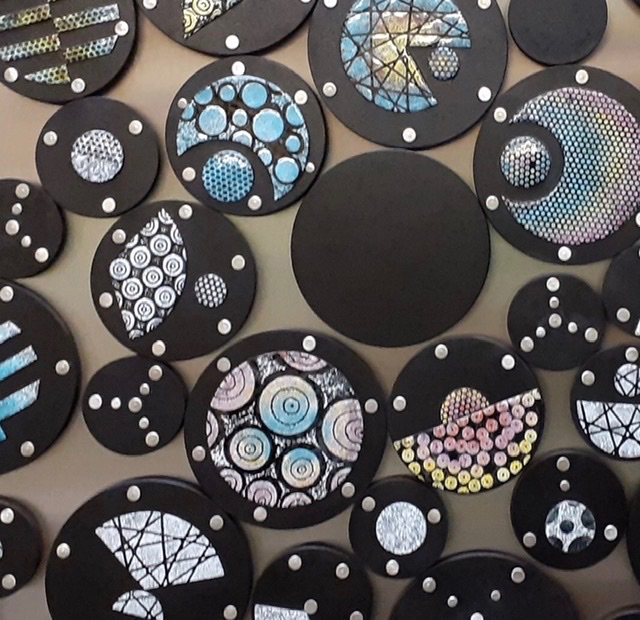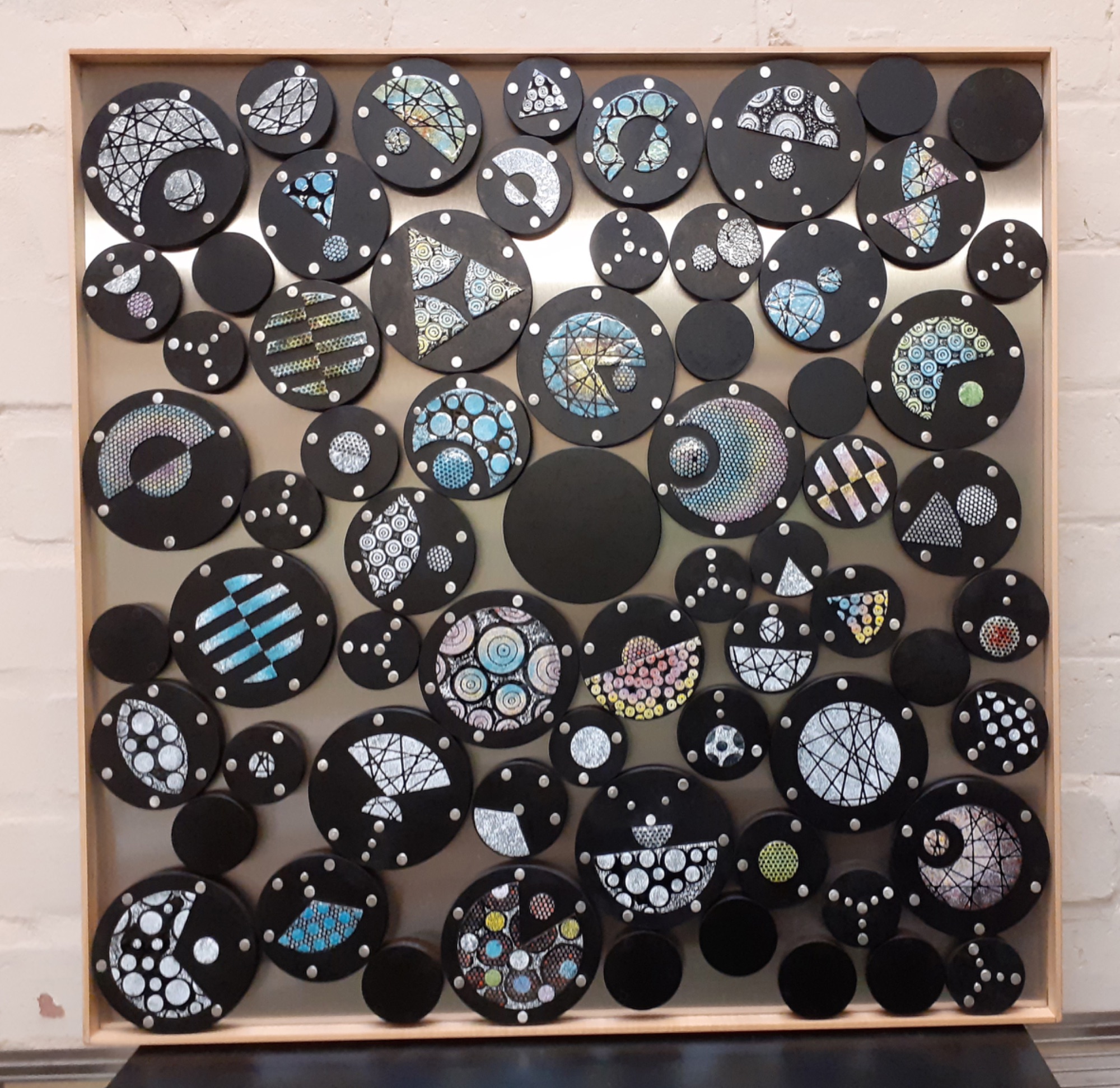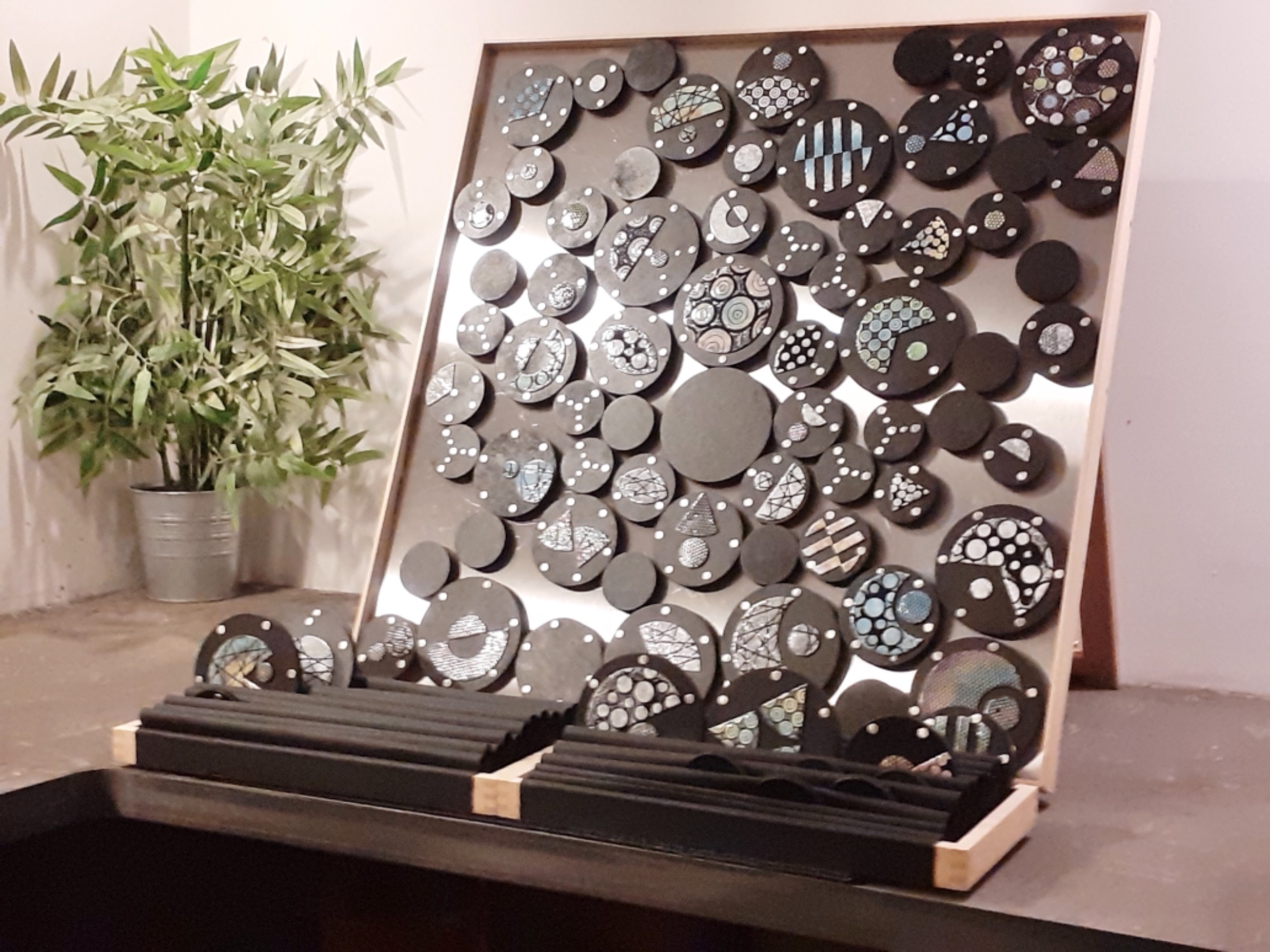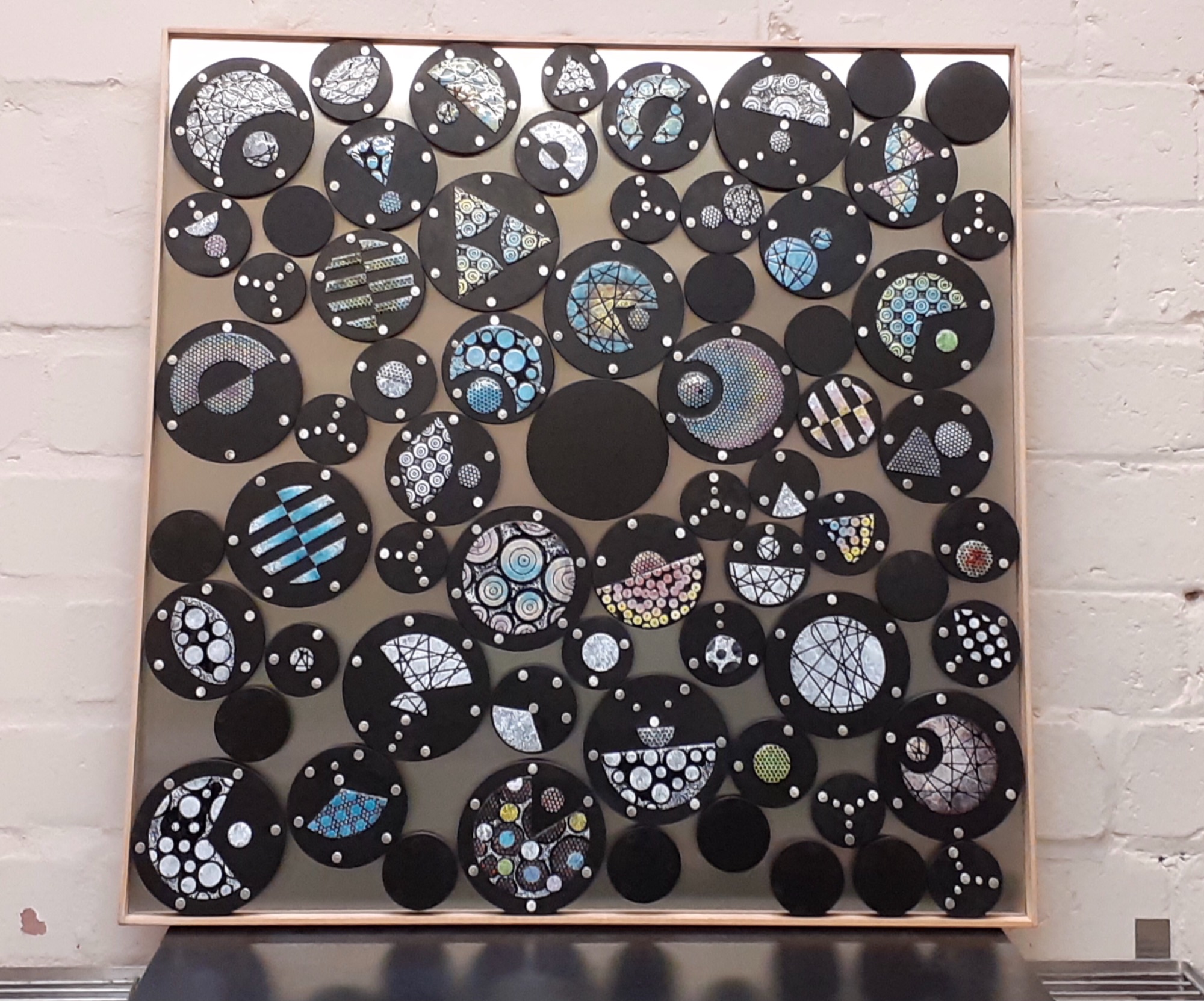 'Close Affinity'
'Close Affinity' is one of 20 #CreativeConnections projects commissioned by #SevernArts and Worcestershire County Council to stimulate creativity in the county during the during the first lock-down of the pandemic.
I interpreted #CreativeConnections as the means by which we are all interlinked by our creativity.
To present this in a visual form, I chose some of the materials used in the crafts I practice, and a single shape, the circle. All the circular elements in 'Close Affinity' overlap and/or intersect with others creating new shapes, reflecting the way in which we are changed and influenced by our involvement with others. Each circle has a number of possible ways of connecting some visible, some hidden. This symbolises the different degrees and depths to which we are also interconnected.
'Close Affinity' combines enamelled copper elements, with hand-painted silk, textured aluminium and pewter. Its form is fluid, rising and falling crossing over itself as it traces a figure similar to an infinity symbol. A space has been left giving further emphasis to our #CreativeConnections, as there is always room for more creativity and new links.