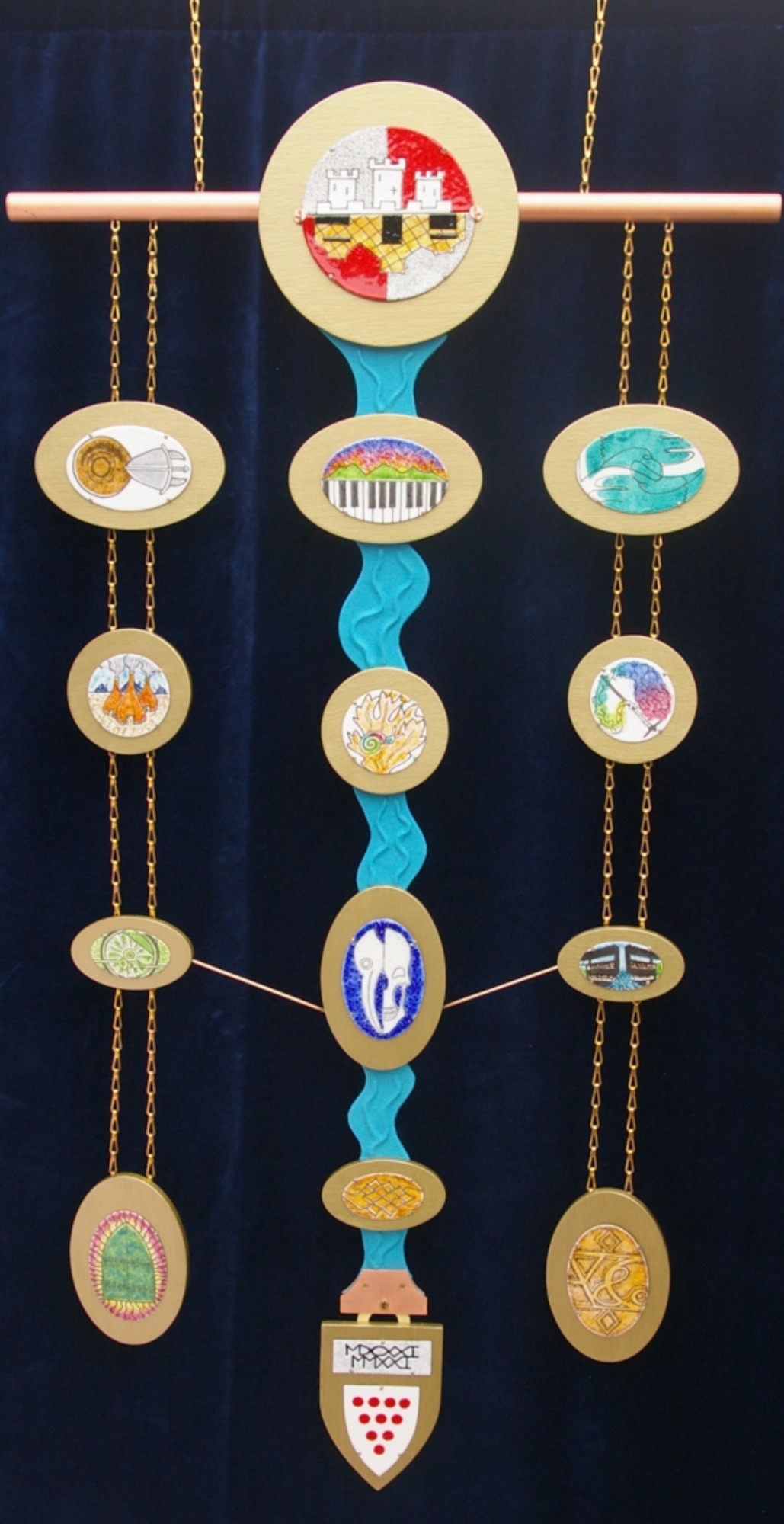 The project celebrates the 400th Anniversary of the granting of a Royal Charter to Worcester.
In spring 2021, I put forward a proposal and was pleased to be commissioned to make my design.
When I found out about Charter 400, I knew I wanted to make a hanging mobile sculpture. To me, it seemed the ideal way to represent the passage of time by creating snapshots of the events and developments that have made Worcester the city it is today.
Read my blog here to find out more.